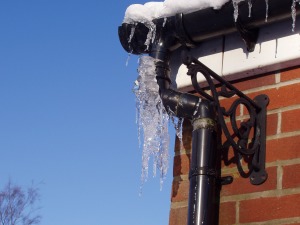 West Michigan may not have had a white Christmas, but we're sure making up for it now.  The white stuff is everywhere and temperatures are dropping.  It's important to keep yourself safe during these wintery months.  Which is why preparation is key.
Preparing for the unexpected – or anticipated – winter storms, below freezing temperatures and inches of snow can take some time and effort.  You hear about winter storm preparedness, car and home maintenance, and outdoor protection during the winter months.  How many of you really know how to prepare for our Lakeshore winters?  
We at First Choice Cleaning & Restorations care about our customers safety during this time of year.  Click here for winter weather tips Be Prepared to Stay Safe and Healthy in Winter
However, one issue that we've seen time and again over 24 years serving West Michigan is pipes in homes and commercial properties becoming frozen and bursting.  Frozen pipes happen and the aftermath is not fun to deal with.  Flooding and water damage can be quite costly.
So what causes  pipes to freeze?  Frozen pipes can be caused by a combination of cold temperatures, high wind and poor insulation.  Also, when pipes freeze they can burst as temperatures rise and thawing begins.  Pipes that are at risk for freezing are those exposed in unheated areas, pipes located in exterior walls and plumbing on the outside of your home or property.
You're probably wondering what advice we can give to help prevent a plumbing catastrophe.  Well we've got three tips:
Let your faucets run at a trickle to keep water moving.

Open cabinet doors and use a fan to move warm air if sinks are on an outside wall.

When you are going to be away for an extended period of time – like a vacation – turn off water at the meter.
But in case you do happen to experience plumbing issues such as burst pipes, flooding or a burst water heater, you can call First Choice Cleaning.  We are your local water damage restoration service in West Michigan.  We have an on call water restoration manager who will respond to your call 24 hours a day, 7 days a week.  
We would love to answer any questions you have.  Please give us a call at (616) 772-4700.  Or if you have questions, leave a comment below and we'll respond.