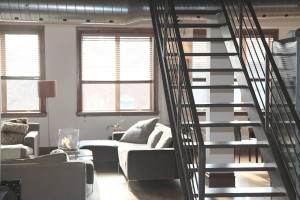 It's difficult to make decisions when spending your hard earned money. There are so many choices available to you with the click of a button, or a browse of your phone book. Well if you actually still have a hard copy edition! But we get it; we understand we're not your only choice for carpet care.
So we've been thinking ‐ how does a person decide the best fit for commercial and residential carpet cleaning?
Do you phone a friend for a recommendation?
A general ask over Facebook?
Do you rely on the Internet and google "great carpet cleaners"?
Well we searched the internet and found a great article from Angie's List "What to Know Before Hiring a Carpet Cleaner?"
The article has a great list of questions to ask, along with reasoning behind the questions. As we delved into the article it made sense to use such a list of questions. Not only for carpet cleaning but with any service choice that requires the utmost care. Especially those costly ones!
So we are going to pick some questions to answer, and next week some more. But no worries, if you can't wait until next week then you can find the information on our website.
1. What are your industry training and certifications?
We are an Institute of Inspection, Cleaning, and Restoration Certification (IICRC) firm. First Choice enlists IICRC certified technicians to provide excellent service in carpet cleaning, water restoration, and more. This certification is internationally recognized as an experienced and educated voice for the cleaning and restoration industry. We also hold memberships with the American Drying Institute (ADI), Carpet and Rug Institute (CRI), and the Society of Cleaning and Restorations Technicians (SCRT).
2. How much carpet cleaning experience do you have?
We have over 22 years of experience, knowledge and expertise in the cleaning industry. We also specialize in rug cleaning and spot removal.
3. Where can I find reviews on your services?
You can find reviews about First Choice on our Facebook page, our website or at houzz.
We can also provide referrals for you to contact for both residential and commercial carpet cleaning.
Those are our first answers to the questions. We'll have three more for you later this week! Oh, and should you come up with a question between now and then feel free to comment on this post, on Facebook or call us!