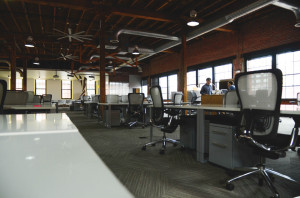 That's right we care about YOUR needs! As a commercial and residential carpet and cleaning company we want to provide you with our best and affordable service. With that said we also want to have full disclosure with our clients.
Earlier this week we posted part one of our blog with questions from a great article from Angie's List "What to Know Before Hiring a Carpet Cleaner?"
We hope you've been able to check out that blog which gives you three of six questions we will be answering. If you haven't, please check it out here.
Let's get to the remaining three questions!
1. What is the price of carpet cleaning?
Just like individuals, carpets are unique, and therefore we customize each job. You can call us for a free estimate at (616) 772-4700.
2. What is your carpet cleaning method?
Our commercial and residential carpet cleaning methods are the same. We have an eight step process, which begins with an evaluation of the carpet and ends with the drying process.
Step 1: Our certified IICRC carpet cleaning technicians inspect and analyze areas of concern. This is your time to ask questions and voice concerns. A set price will be given for your approval.
Step 2: Begin to protect your flooring and surfaces using protective corner guards, mats, blankets or towels.
Step 3: Remove excess soil from carpet. The area will be pre-vacuumed prior to carpet cleaning.
Step 4: Pre-condition the area with appropriate detergent for your carpet. You can request Green Products at no extra charge.
Step 5: Hot water soil extraction. We offer the highest rate of airflow for suction and consistent water temp of up to 230 degrees for a cleaner carpet. Using this system is efficient in extracting a large amount of water out of the carpet. It's estimated to take 4-6 hours of drying with good air flow.
Step 6: Spot and stain protect your carpet. Our success rate in removing most common house stains is pretty high, although we are not miracle workers but you can be assured we'll give it our best effort. Scotchgard is applied upon request for an additional charge.
Step 7: Grooming your carpet! You will see how your carpet stands out after it's cleaned.
Step 8: Drying your carpet. We are proud of having the most advanced equipment and training in the industry. Usually the drying time is minimal when our truck mount is used. Upon your request, we can leave air movers behind to help speed up the drying process.
3. Do you guarantee your work?
YES! At First Choice Cleaning we are certified professionals. With that being said we monitor our work to ensure that our services meet and exceed you – our customer's –  expectations. We pride ourselves in our attention to detail and if you – the customer – is not satisfied we will make it right!
So whether you use First Choice Cleaning & Restorations as your carpet service, or you're browsing through other sites, always ask questions and get answers!  Not only will you feel peace of mind, but so will your carpet!
Do you have additional questions?
We would love to hear them, and get you answers!  Feel free to comment below, on Facebook, or call us at (616) 772-4700.