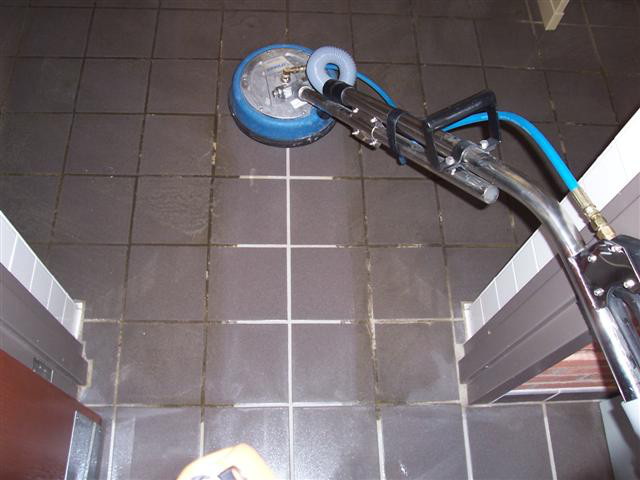 First Choice Cleaning offers tile and grout cleaning services that can make dirty tile and grout floors look almost new in appearance. We can clean deep into the tile and grout in your kitchen and bathroom. Our features for tile and grout floor care include:
Cleaning
First Choice uses a detergent application to loosen the soil in the grout and then a high pressured steam cleaning that cleans deep in the groves of the tile. Our deep cleaning solutions make your tile and grout look brand new!
Sealing
We also offer putting down sealers for tile and grout floors to keep soil from penetrating deep into the grout again. These grout and tile sealers make the floor easier to keep clean.
Coloring Grout
Color your grout with a variety of different color options to match your business decor. First Choice technicians will arrive and color seal grout for a beautiful appearance and finished look.