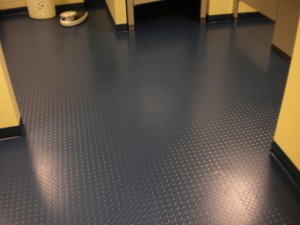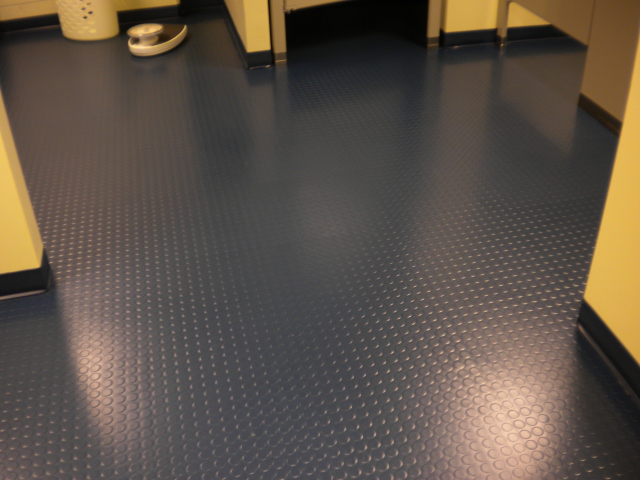 First Choice Cleaning offers cleaning services that can scrub, clean and re-finish your rubber floors for a beautiful appearance. Rubber floors are made from a mixture of natural, reclaimed and synthetic rubber, fillers, colored pigments and are heat cured. This process makes rubber floors extremely resilient and long lasting. Rubber flooring is a safe, slip resistant and durable floor that helps fight fatigue. Rubber is considered self-polishing or can be maintained with sealer and floor finish.
Rubber Flooring Services We Provide
Restoring un-sealed Rubber Floors: First Choice provides a deep scrub and buffing process that restores the natural oils to the surface enhancing the natural sheen of the rubber floor.
Restoring and maintaining sealed rubber floors: First Choice provides a stripping and re-coating process using Johnson Diversey Carefree. We recommend using the matte finish as this looks the most natural on the floor.
Maintaining Your Rubber Floor
A good sweeping or vacuuming to remove dry soil is essential to extending the life of your floor. Regular damp mopping with a PH neutral detergent designed for rubber, such as Johnson Diversey Profi floor cleaner, is highly recommended.
First Choice Cleaning offers a variety of other cleaning services that include carpet cleaning, janitorial cleaning, specialty floors, and even water restoration.