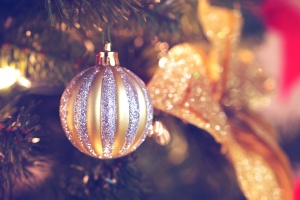 We may not have had a white Christmas, but that doesn't stop us from celebrating the true magic and meaning of this time of year.  Our First Choice Cleaning & Restorations family love the lights, smell of fresh baked cookies, family gatherings, and celebration of Jesus' birth.
During these months of thanks and celebration we know that it can get stressful, and day-to-day routines – such as your cleaning regimen – can get lost among the shuffle.  We imagine you probably have more visitors this time of year, and your carpeting, wood or tile flooring is feeling the brunt of that added foot traffic.  
This is where First Choice Cleaning can step in to help.  We are professional carpet cleaners.  We have the latest training, and equipment, to help make our clients carpet looking refreshed.    
Are you still looking for a Christmas gift to give to that picky family member?  Or maybe you've got a spouse that could really use some relief after the holidays.  
We've got you covered.  We have a gift that is not only thoughtful but essential in every household.  Residential carpet cleaning.  It's a two-in-one gift because we do all the work and your flooring will look as good as new once we leave!  
At First Choice Cleaning our cleaning technicians can work with your schedule.  Our technicians are friendly and are certified to groom your carpet and stains.  We can come to your home and we serve the Holland and Greater Grand Rapids areas.  We guarantee outstanding service, and a free lifetime supply of Spout Out spot remover.  The nice part of it all is with adequate air flow your carpet will dry in 4-6 hours.
Giving the gift of carpet cleaning for Christmas is a treat that will last for many months.  There is still time left to schedule, or inquire about a gift card for that special person on your holiday list.                
Do you have questions?  We would love to help you, and can be reached at (616) 772-4700 or via our website at www.firstchoiceclean.com.