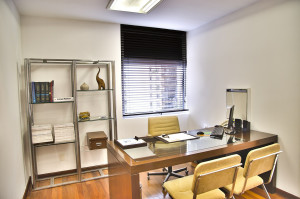 Are you running a business AND cleaning it yourself?
If you said yes please take a few minutes to read the following blog post! We want you to know some of the benefits of hiring a professional cleaner.
When you choose First Choice Cleaning for its janitorial cleaning services, you are guaranteed a cleaning company that puts your needs first. Hiring a professional cleaner for your business has many advantages.
We've come up with three examples of those advantages!
As professional cleaners we are efficient. Think about it – we get more done in less amount of time because we are trained professionals.  Our janitorial cleaning services are fit to suit your needs, and we come after your staff have left the building.  You'll know we've been to your facility the next day because of the cleanliness.
We're trustworthy, knowledgeable and certified. We have over 22 years experience, knowledge and expertise in the cleaning industry.  We don't send just anyone to clean your business, but we send our certified professionals.  Also, we do background checks on the individuals we hire.  You won't have to worry about who's in your building under our watch.
We clean your often overlooked areas. Yes, that's right.  We are thorough in our janitorial cleaning services.  You won't have to worry about scrubbing toilets, dusting behind the file cabinets or vacuuming the carpets.  Not only do we catch the overlooked areas in your business, but we clean all the spaces you don't want to!
At First Choice Cleaning & Restorations we take pride in providing janitorial cleaning for your workers and visitors.  Our commitment is to make sure your facilities are kept clean so you can focus on your business and goals.  With First Choice on site you can be sure to have a healthier working environment for your employees, a cleaner facility for your customers to walk through, and we will report problems in your facility structure.
If your business is in Holland, Zeeland, or the Greater Grand Rapids area, give us a call!  We would love to give you a free estimate, and provide our janitorial cleaning services to your business.  Call us at (616) 772-4700.